Putting bodies in balance
Published on July 15th, 2014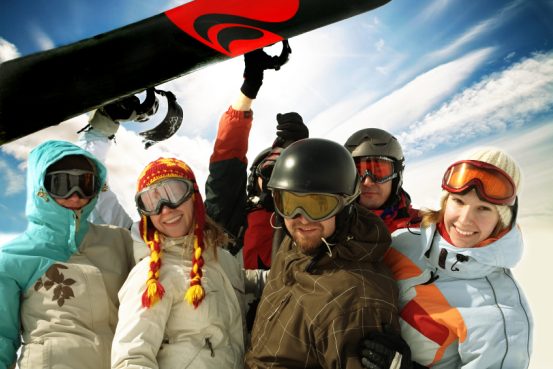 Athletes who push themselves beyond their physical limits. Office personnel who sit for hours each day. Young mothers who carry toddlers everywhere they go. These are only a few of the types of people who often suffer from debilitating injuries. If you fall into any of these categories, at some time in your life you are bound to experience an injury that restricts your movement and affects your quality of life.
Enter Chiro + Physio. Nestled in a cozy office on Westmount's trendy Sherbrooke Street, Chiro + Physio offers Montrealers from every walk of life a unique innovative option to rehabilitation of acute and chronic injuries.
Run by Paul Knechtel, Chiropractor, and Josée Remillard, Physiotherapist, Chiro + Physio offers both professional physiotherapy and chiropractic care from the same office. Together, Paul and Josée offer a dynamic, coordinated approach to physical rehabilitation that ensures that patients receive the help they need to recover from their injuries as quickly as possible.
Chiro + Physio deliberately shuns the clinical atmosphere found in many treatment centers. The décor is a diverse mix of modern and retro, with contemporary, comfy leather chairs in the waiting room and a fifties style desk in the reception area. Soothing music fills the air. The result is a cozy, intimate environment that makes patients feel welcome from the moment they walk in.
Chiro + Physio's unique outlook encompasses more than the furniture. While many chiropractors and physiotherapists treat multiple patients at the same time, Chiro + Physio provides only private, one-on-one care. When you arrive at the Chiro + Physio office, you will have the undivided attention of either Paul or Josée, whose professional, attentive approach will reassure even the most nervous patient.
With over thirty years of experience in their respective fields, Paul and Josée have treated a broad spectrum of cases. Each patient is individually assessed and receives recommendations tailored to their specific needs and goals. In each case, Paul and Josée work at prevention as well immediate solutions. Patients are given lifestyle coaching on how proper posture, regular exercise, and an ergonomically-friendly work set-up can help them avoid injuries in the future.
At times, Paul and Josée consult with one another on patient care. Some patients will see both practitioners when it is determined that the patient could benefit from both forms of treatment. "We have an enormous amount of respect for each other's professions," says Josée. "We have different training and approaches, but each approach is equally valuable. Working as a team, we've been able to learn from one another and increase the quality of care that we offer each patient."
Paul and Josée frequently work with athletes. However, they do more than help them recover from their injuries. With Paul and Josée's help, athletes can dramatically improve their stamina, playing for longer periods of time while sustaining fewer injuries.
One such athlete is Marc-André Lamontagne. An avid swimmer and former competitive squash player, Marc-André has experienced back and knee problems for many years. Several years ago, he walked into Paul's office. He's been a faithful patient of Paul's ever since, and recently began using Josée's services as well.
Their services have made a huge difference for me. Both Paul and Josée have an excellent understanding of sports injuries. After injuring myself this year, Paul and Josée got me up and running again. After thinking I would have to give up on swimming for good, I'm now back in the pool. I couldn't be happier. Marc-André Lamontagne
Both Paul and Josée graduated in 1986 from world-renowned schools – Paul, from the prestigious Palmer College of Chiropractic in Iowa, and Josée from McGill University's Physical Therapist program. Since then, both have practiced professionally in Montreal and the surrounding area. Over the years, each has developed an excellent word-of-mouth reputation and a loyal following of patients.
We love our work. It's incredibly rewarding to help patients return to activities that they've had to discontinue for weeks, months, or even years. I can't imagine doing anything else. Dr. Paul Knechtel
Chiro + Physio only takes on the patients that they know they can help. If your case is outside of their area of expertise, they will refer you on to a trusted medical professional that has the know-how to treat your condition.
At Chiro + Physio, Paul and Josée's goal is to restore optimum functioning and balance to your body. At the end of the process, you'll feel better, have increased energy, and be ready to return to your normal routine. Something that all chiro and physio patients need!